To extend the Boutes style to alternative products, and due to demand from existing customers, Boutes has developed a premium stave product. Sourced and seasoned in the same way as their barrels, the staves are then toasted using radiation, for a consistent, deep penetrating toast.
Boutes also now has the capability to build and supply large format tanks and vats of the highest quality, custom made to the clients' requirements with regards to size, valves, access doors and other accessories. These are quoted on a case-by-case basis.
Boutes is a quality-driven, family owned-and-run cooperage with an outstanding reputation. Boutes pride themselves on maintaining control of all stages of production, including the acquisition of all of their oak material direct from the assorted forests rather than from secondary stave suppliers.
Visit the Boutes Website.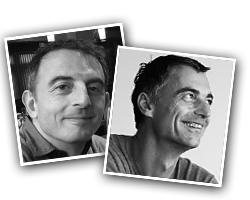 With their own stave mills and seasoning yards based in central France, they maintain further control and consistency through unique procedures such as soaking the staves prior to seasoning to extract green tannins and harsh flavours. By maintaining production levels around 30,000 barrels per year, they are able to ensure that all stages of sourcing, seasoning and production are controlled and monitored through their thorough quality control system.
Boutes barrels have a long history of working very well throughout the world with assorted varieties such as Cabernet Sauvignon, Shiraz, Merlot, Pinot Noir and Chardonnay. Their characteristics include soft extraction and roundness, with a focus on the wines structure rather than a distinctive flavour profile.
Download the Boutes Tank Staves Pricelist 2022
Download the Boutes Order Form